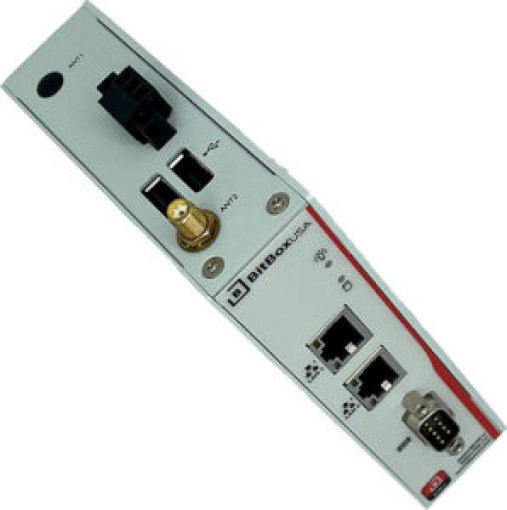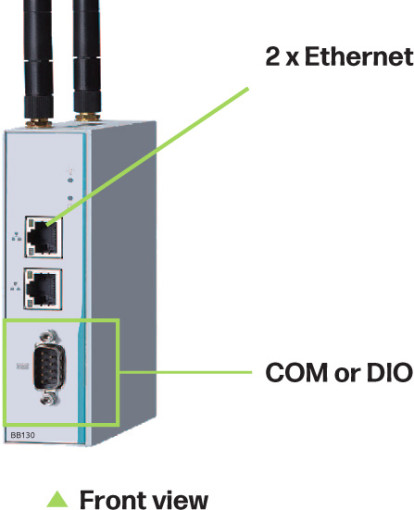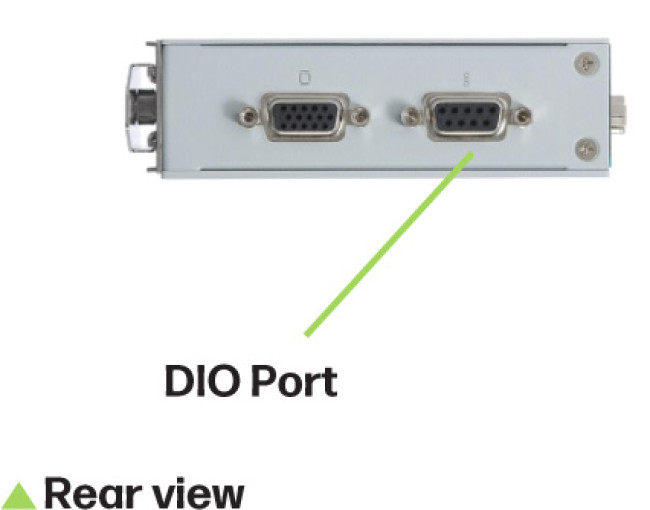 BB 120 - Discontinued
The BB 120 micro-Radix IoT Appliance allows for cloud data collection and enterprise edge connectivity for OEM applications or smaller critical facilities that require mass data aggregation. It also allows onboarding into the Radix IoT Platform of products or systems in need of remote management or monitoring.
Solid State (Fanless) Industrial Design for long service life
User selectable Serial or DIO Port
Double redundant outbound / back-haul data connections
Simple Cloud based on-boarding and configuration
Protocol support for prevailing building systems and protocols
Unified API support from the Radix IoT Cloud with a Single Source API
Simple connectivity Azure IOT, Google Cloud IOT, AWS IOT
Local storage options for data caching
Low profile design for integrated electrical cabinet
The unit allows for simple integration into DIN rail enclosures or can optionally be wall mounted. It's the perfect solution for intelligent energy metering, retail property automation, oil and gas applications or remote unstaffed site monitoring.
Low Power Intel® Celeron® Processor

N3350 1.5 GHz dual-core Processor with 8 GB system memory – delivering high performance and low power consumption for mass data acquisition needs.

Complete Connectivity

Complete digital and analog connectivity options to individual sub-systems via: Two Gigabit LAN/WAN ports, Programmable Digital IO Port, Configurable serial support (RS-232/422/485 ports) and two USB 2.0 ports.

Simple to Deploy & Provision

Wire up the devices to be monitored, connect on Outbound Ethernet connection (or optionally Wifi or cellular) and apply power. All setup can be performed within the Radix IoT Cloud platform remotely.

Native Connectivity

Native Connectivity to BacNet/IP, BacNetMS/TP, MQTT, Modbus RTU/TCP, Serial and over 100 other protocols to harvest data.

Radix IoT Cloud

The Radix IoT/Mango Cloud Platform consolidates, tags, and formats all the Radix IoT gathered data into a single source API allowing remote analytics and visualization platforms to access the entire data collection from a single API.

IP40 Rating

IP40 rating with a high-temperature threshold, and fan-less design making it perfect for housing directly in sealed equipment or electrical cabinets.
Color
Silver
Construction
Extruded aluminum and heavy-duty steel, IP40
CPU
Intel® Celeron® processor N3350 (1.1 GHz/2-core)
Part number
BB120
System Memory
8GB
BIOS
AMI UEFI BIOS
I/O
Serial Port
1 x RS-232/422/485 (COM) with DB9 Connectors
Native Protocols: BacNetMS/TP, ModBus RTU
See www.radixiot.com for further serial protocol options
Supports Auto Flow Control in RS-485 mode
USB
2 x USB 2.0
RTC
Battery on-board
Local Storage
Standard: SSD 400GB - mSATA
LAN Ethernet Ports
1 x 10/100/1000 Mbps Ethernet (WAN - Cloud Service Connection)
1 x 10/100/1000 Mbps Ethernet (LAN - Local Device Network)
Power Input
DC terminal block: 12 - 24VDC Input
Wireless
A802.11a/g Wi-fi
A4G/LTE - Single SIM Card Support for 4G/LTE Networks
DIO
1 x DI/DO (8-Bit Programmable Female Connector
DB9
TTL - 5V
External isolation required
DIO programming operation:
- I/O sink current 10mA
- Individual Input/Output programming
Options
AB BBWN - Integral Wifi
ABBCN - Integral 4G/LTE Modem (Service Required)
BB130WM - Wall Mount Adapter
Integral Watchdog
Timer based: 255 levels, 1 to 255 sec.
System Indicator
Power, active
Power Supply
Power Input Range: 12 ~ 24 VDC
Power Input Rating: 12 ~ 24 VDC, 1.39A ~ 0.72A
Power Protection: DC Version with Over Voltage Protection +20% Reverse polarity protection
Operating Temperature
-20°C ~ +70°C (-4°F ~ +158°F)
Humidity
10% ~ 95%
Vibration Endurance
2 Gms (5 ~ 500Hz, amplitude 0.35 mm; operation/storage/Transport)
Weight
0.3 kg (0.67 lb)/0.46 kg (1 lb)
Certificate
CE, FCC Class A
Dimensions
31 mm (1.22") (W) x 100 mm (3.93") (D) x 125 mm (4.92") (H)
Mounting
DIN-rail, wall mount
OS Support
BBOS / Ubuntu
Remote Software
Radix IoT Cloud Platform
ADenotes Optional add-on feature
BOptions may not be concurrently installed
Unlock your facility and infrastructure data with Mango 5
60-day free trial | No credit card needed