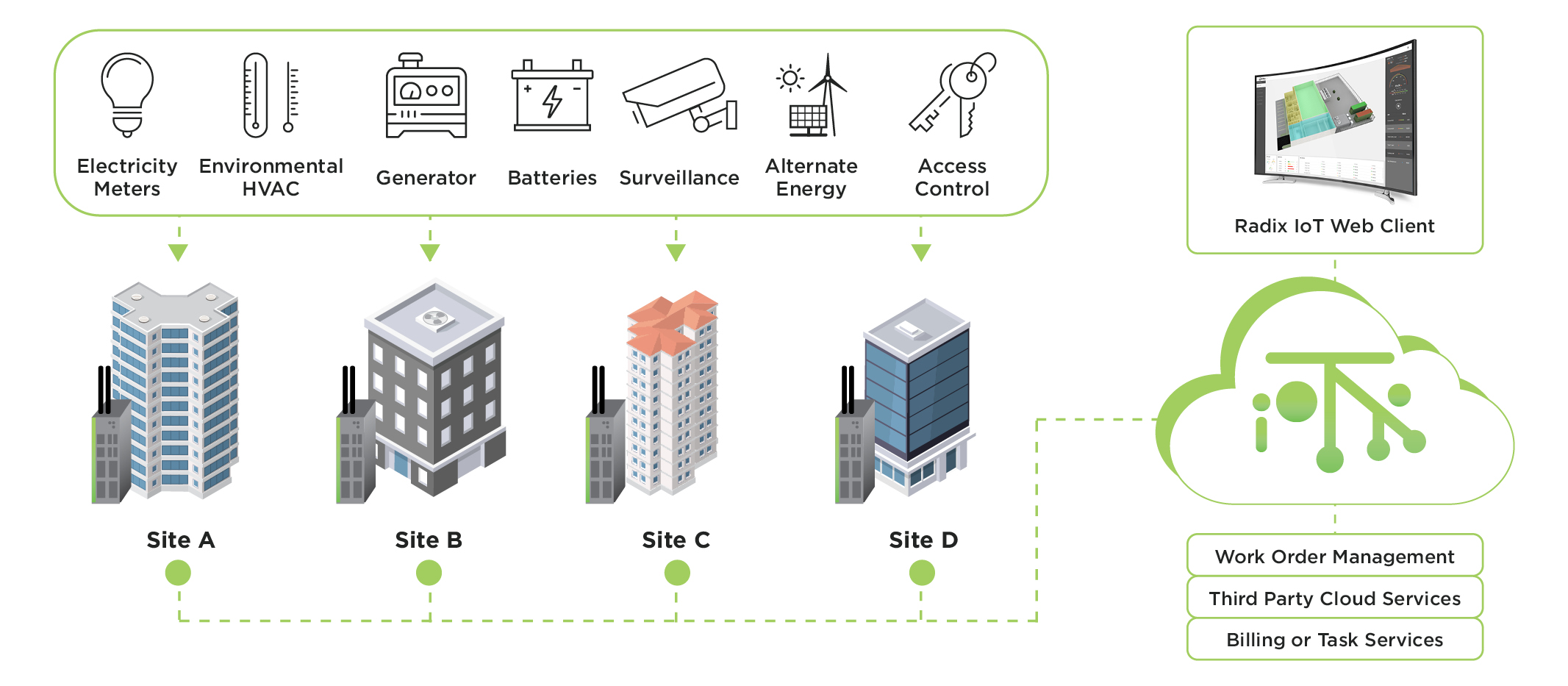 Key Benefits for Property Management
Bringing All The Data Together

There are plenty of systems and sub-systems talking in your buildings. But is anybody listening? Are the systems talking to each other? Utilizing existing data in your systems, beyond specific trades is crucial. Mango collects all your data across separate systems, aggregates it, and turns it into actionable information to enable data-driven decision making. Regardless of age of assets, manufacturer, or trade, Mango integrates across all buildings systems, even smart building technology, to deliver actionable information.

…And Getting More Value Out of It

Once all this data is normalized and available, it's ready to be mined for even more value added. Analytics can be used to improve and optimize operational efficiency, preventative maintenance and energy use. With unified data, you can minimize duplication of efforts and disconnects, locate economies of scale, out-of-tolerance equipment, underutilized space and more to improve OpEx.

Easy Growth & Scalability

The Mango system makes it easier to add assets, add or change equipment and configure them in the cloud. The limitless scalability allows for changes in your buildings as more facilities are added to the portfolio. Additionally, because Mango can communicate easily with just about any industry standard technology on the market, you have the flexibility to use familiar sensing technologies and subsystems with no vendor lock for devices.

Reporting & Dashboards

Consolidate your data to create custom reports for different stakeholders - finance, sustainability, energy management, security, maintenance, customer service and more. Customized web-accessed dashboards provide a centralized view for greater performance analytics.
Outcomes for Every Department
Collected, analyzed, actionable data benefits a variety of departments and stakeholders within your organization, (and your customers) not just the facilities management team. See how refined data can make jobs easier and improve business decisions and outcomes across the board.
Regional Facilities Manager
Hot / cold call mitigation
Excess energy spend through outlier detection
Alternative / emergency energy management
Employees
Conference room reservation system
Personal workspace control
Sustainability Manager
Sustainability dashboarding
From analytics to remote facility monitoring and automation, Radix IoT users have access to an intuitive, out-of-the-box flexible platform that turns disjointed data into business solutions.
Property Management Resources
Unlock your facility and infrastructure data with Mango 5
60-day free trial | No credit card needed